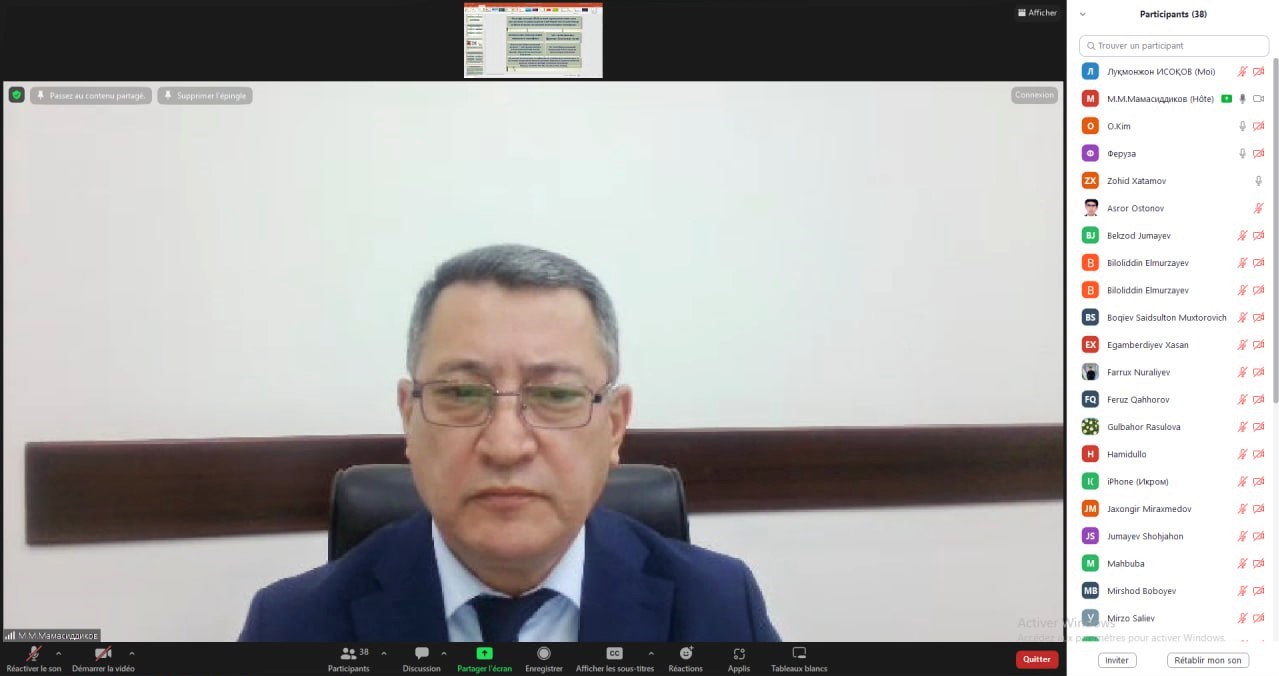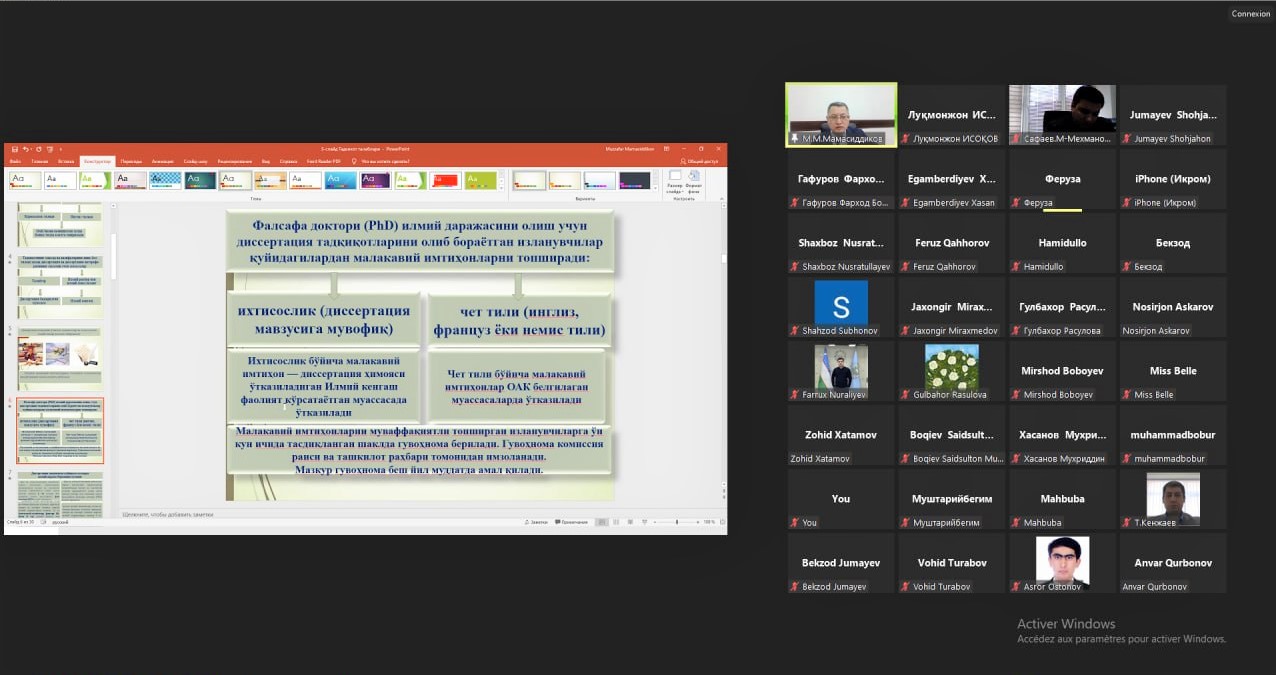 A master class was held within the framework of the "Scientific Hour"
Within the framework of the established practice of conducting a "Scientific hour" in the Law Enforcement Academy of the Republic of Uzbekistan, the deputy head of the Academy, Doctor of Law, Professor M. Mamasiddikov held a master class on the topic: "Requirements for research works".
The online event was attended by doctoral students, independent applicants and students of the Master's degree of the Academy, as well as its partners – the Tashkent State Law University, the University of Public Security, the National Center for Human Rights, the Higher School of Judges, the Academy of the Ministry of Internal Affairs.
During the event, the issues of ensuring a close relationship between theory and practice for the development of science, the formation of goals and objectives of scientific research, as well as the definition of its object, subject and methodology were highlighted in detail.
The lecturer provided detailed information on the preparation of a dissertation and an abstract, the requirements for their design, the procedure and requirements for the implementation of research results.
The event was accompanied by an active discussion, where participants received answers to their questions.